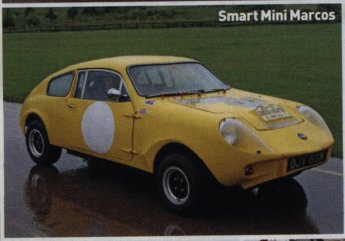 Mini World, September 2007
Top: Jim Jupp spots Guy Humphries's "smart" Mini Marcos at the Gaydon Mini Festival in June.

Above: Amy Hodge was at the Gunwharf Quays Italian Job Mini Day in Portsmouth on 13th May. Richard Porter's Mini Marcos Mk. IV can just be seen at the back, next to the Red Bull BMW MINI™.
Last updated 28th January, 2017