Mini Marcos Mk. IV, DH 8429, 52-73 (J) , Owner: Koichi Watanuki (J)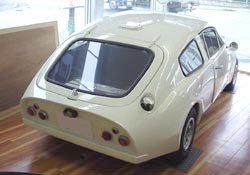 This car was exported to Japan from the UK around 1992 and is the last Mk.IV we know about.
It still carries its former GB registration, HDM 999X.
Koichi runs "Garage Phase.One" which is a British historic car service.
---
Last updated 1st April, 2017