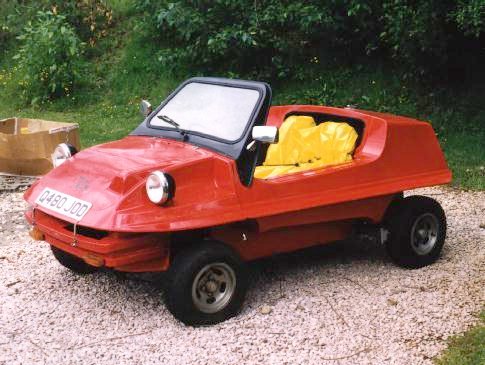 Stimson Mini Bug, Finlake Mini Festival
A nice example of this Mini-based fun car was seen at the Finlake Mini Festival in June 1998. (photo: R. Porter)

Barry Stimson made several versions and marks of the Mini Bug. We believe this one is a CS2.

For more information visit Paul Wylde's site here.
Last updated 25th July, 2016