Search Results
| | |
| --- | --- |
| Pages: 1 | Showing 1 - 10 (10 found out of 10 possible) |
So I had a day off today and decided to fit the core plug.  Given the tight space available (and as I can't justify a hobby lathe!) I googled a local machine shop and had a couple of dolly's made up as it wasn't possible to easily fit in a socket to hit.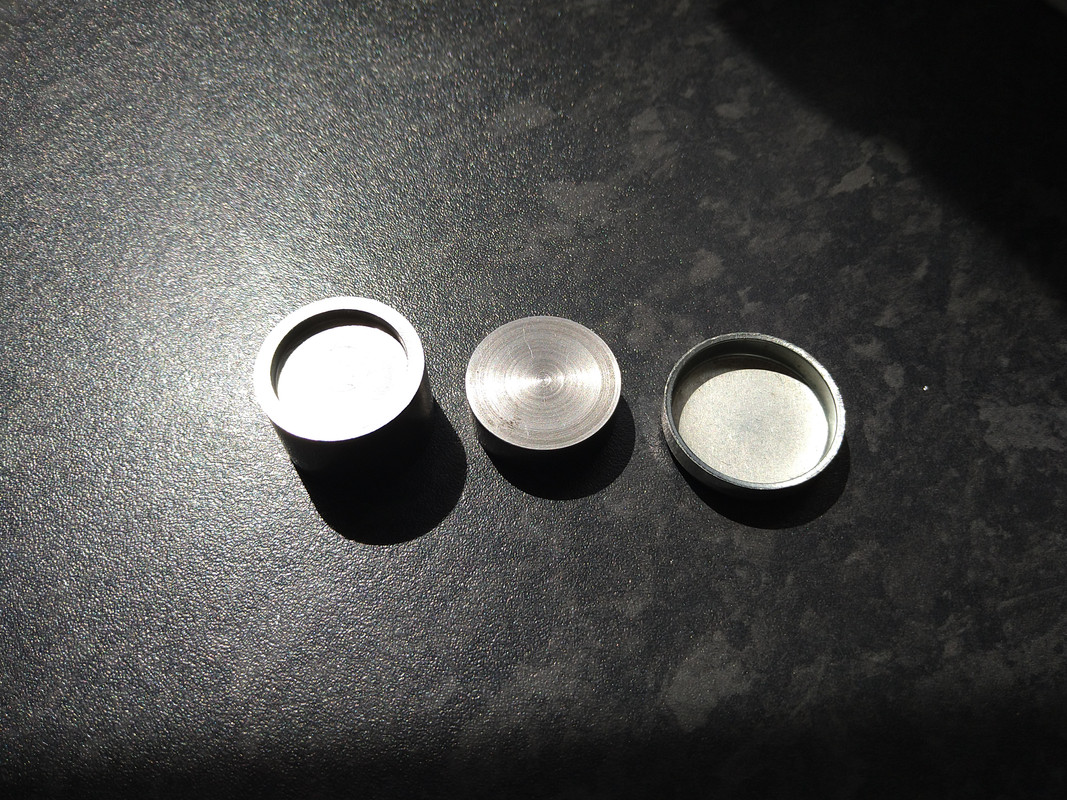 The company made these up for me while I waited - I was expecting to see a length of bar faced off in an old Colchester but they actually did this in a CNC milling machine in front of me.
CNC was just coming in to common use when I did my apprenticeship some 35 years ago (and wasn't something I've ever done) but it was fascinating to see.
I ended up asking for two thicknesses of dolly - 10mm thick and 20mm.  I also asked for a lip to be machined into one side.
These allowed me to fit the core plug this afternoon.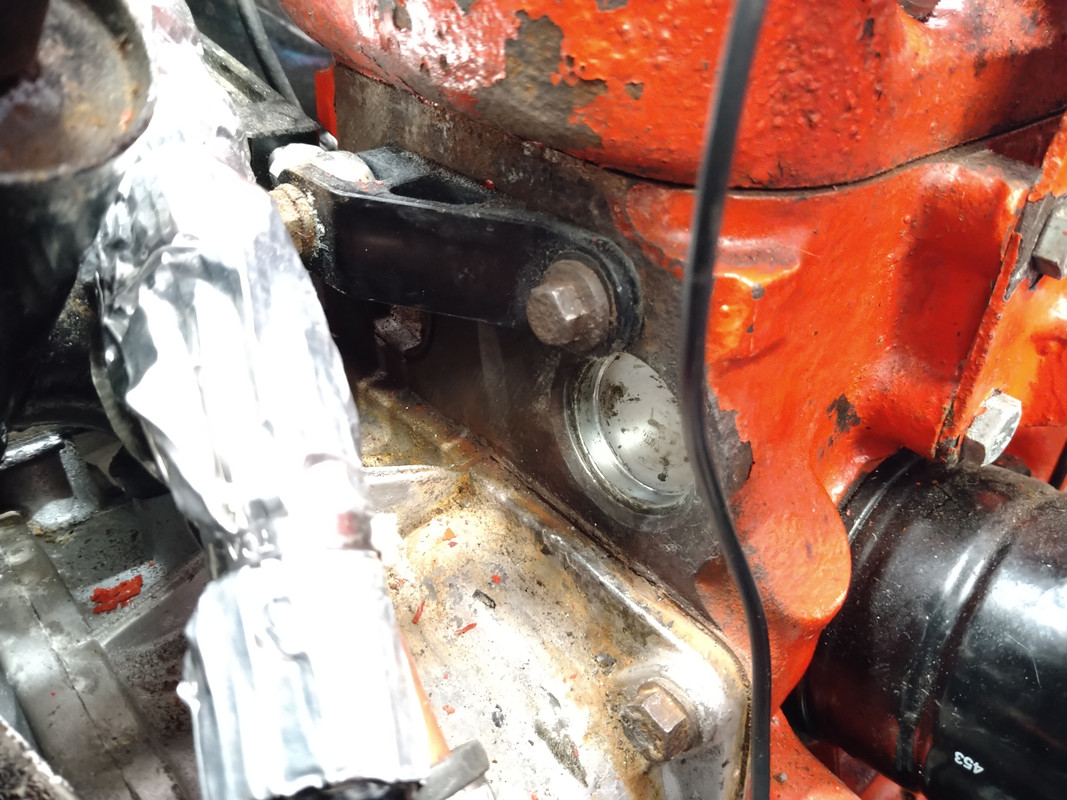 I used instant gasket around the circumference of the plug/hole, but can see from the photograph that the plug isn't quite square - is this going to cause me problems?  Am I going to have to refit this (I do have a second core plug if needed)?
I'm also having second thoughts about trying to better drain the old coolant before refilling with new stuff, as I won't be able to accurately know the strength of the coolant.  I'll still use only water in the meantime, but want to have it correctly mixed on completion.
I've removed the header tank for cleaning (it's pretty grimy inside) with bicarb and vinegar.  But when the core plugs back in I plan to top up with water, hopefully get the car running up to temperature and drain the coolant at the same place.  Doing this a couple of times should get most if not all of the old coolant out.
Following on from Steve's example I've updated my 'to do' board - more broad brush perhaps, history suggests Steve's progress will be much better than mine at crossing off the job list....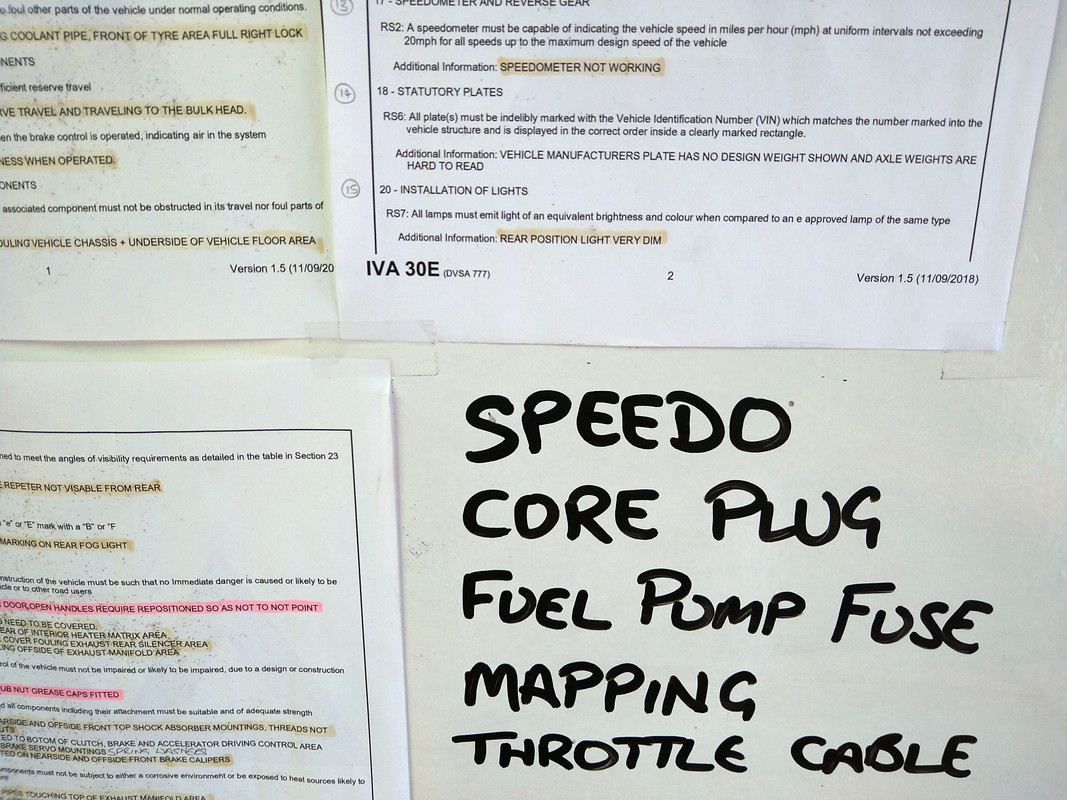 So we've got the core plug out:


The larger hole is the 'corrosion' hole, the other put in by my removal method (stubby screwdriver and hammer).
I might have to get a stubby dolly machined to aid fitment of the replacement.  What do people recommend as a sealant when refitting these - instant gasket?  Or is there a specific product that's best to use?
What I did discover is that, due to the coolant hoses routing, it's not easy for me to empty the coolant.  I've ended up having to remove the radiator top hose, which allows the coolant to drain to a level, but no where near empty.

ETA Just noticed looking at the photos on screen, there are two corrosion holes by the look of it. I've never come across core plugs corroding like this before.
Looking good Steve.
Rear end progress
Engine build
Engine Bay prep
The Bodyshell at Marcos Heritage
Dashboard
Graham,

Progress has been a bit slower than planned as I seem to have less time now that lockdown is easing, but I still hope to get to IVA in a couple of months or so.

My main work over the last 3 months has been rebuilding my 1098cc engine. I was able to run the engine secured in the front subframe with a temporary test rig of fuel can, fuel pump, exhaust and battery. So I am ready to lift the car over the fully built up front subframe, running gear and engine. I have the wiring loom in and Elm Dashboard ready to fit. Still got wipers, heater, headlights, steering column, seat belts, seats, doors and all the glass to fit yet !.
I know it is a bit sad but I have listed all the jobs completed and left to do. Progress is 379 completed and 117 to get the finish ! I will get some more pics posted soon.

| | |
| --- | --- |
| Pages: 1 | Showing 1 - 10 (10 found out of 10 possible) |