Search Results
| | |
| --- | --- |
| Pages: 1 | Showing 1 - 10 (10 found out of 10 possible) |
And I'll keep the fire extinguisher to hand too Mike!

Great fun!  Reminded me of the hot hatch I ran in my youth: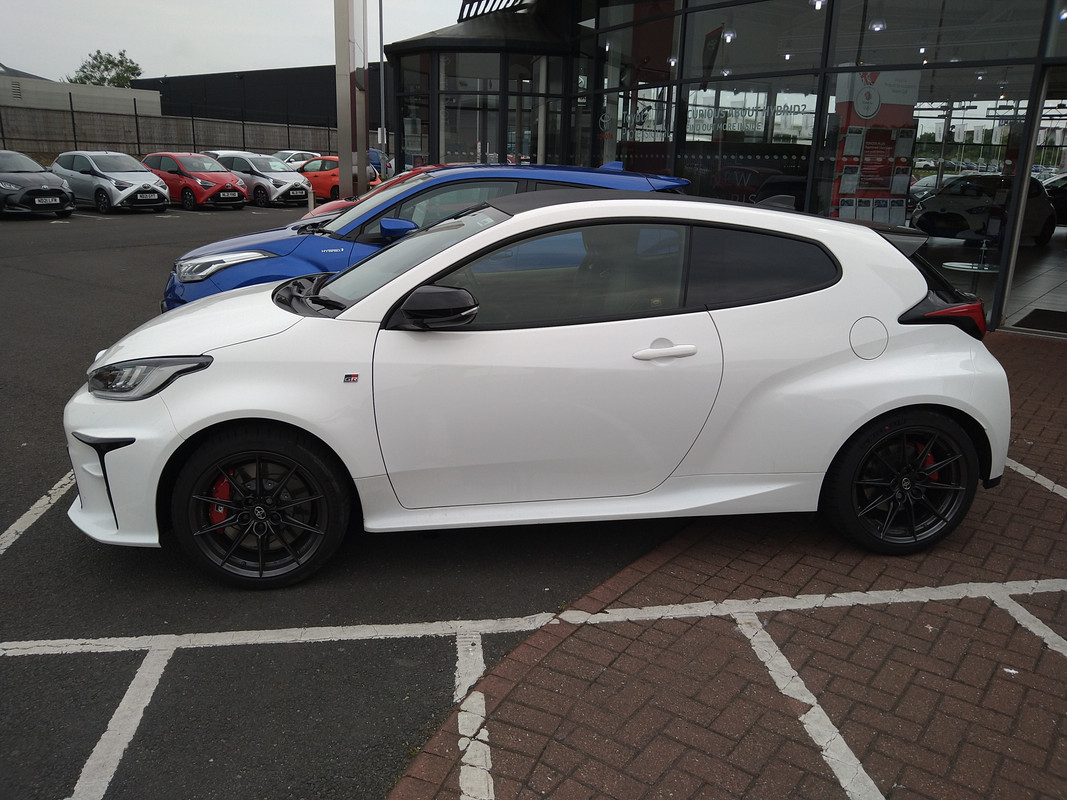 Better not buy one - I really wouldn't get the MM finished
Fuse box corrosion is quite likely and yes the fuse in and out a few times will clean it. I would however have a better try at cleaning it as the corrosion/high resistance is likely to return when dampness sets in.
Mike
Thanks Phil.
I've sorted the fuel leak, repaired the header tank (plastic welded with the aid of a soldering iron and a cable tie) and now run the car up to temperature (heat in the top hose) - all looks good. So the next thing is to drain the coolant/water again, and fill with a fresh mix of proper coolant.
But the fuel pump fuse hasn't blown again which is a bit of a worry (hidden problem!). Could it have been corrosion in the fuse box creating extra resistance, and swapping them out a number of times has removed this? Or am I grasping at straws in thinking this...
Update on the Jem .
The site has been cleared of all cars. Think 10 cars were there. The Jem has already been sold on . Let's hope it gets restored and used.
Great to see a new build Mk6 Mini Marcos Steve...fantastic work!
Not been on the forum for a bit but good to see you're still progressing with the car. I'm sure you'll get there in the end!...just keep going🤙🏻.
I've worked out the way to drain the coolant as much as possible - to do this in future will mean removing the bonnet and front panel, raising the car to gain access to the radiator lower hose, but I'm glad I did.  The remaining coolant that came out was as grotty as the first lot.  I've flushed the system a couple of more times, starting the engine up to get the water cycling through the system.
This was when the fun and games started (again).  It turns out the header tank has split.  Now this was a new header tank - reading online, the MPI header tank splitting isn't an unknown event, but it really does feel as if the car doesn't ever want to be on the road!
Oh, and I discovered a fuel leak at the newly installed fuel regulator.  I'd carefully checked these (several times) when fitting these up and before first start up, so this is particularly galling.  I did resort to using regular jubilee clips, not the fuel hose type, because I couldn't source any of the fuel hose type at the correct size.  Guess I'll need to order some of these off the internet and try again.
And when I started the car up this time it sounds like its running on three cylinders (I stopped running the car when I discovered the fuel leak).  Pulling the plugs showed all plugs sooted up (I already knew this with the car running rich) but no.2 plug was wet (looked like fuel not oil - the liquid being 'thin').  Putting my widgets between the plugs and the leads shows sparks occurring across all four cylinders, so I'll get another set of plugs next week and see if it'll run on four cylinders with these fitted.
If there is any good news, on the four occasions that I started the car up to get the coolant circulating, the fuel pump fuse didn't blow.  Although I'm not sure this actually is good news, as I can't trace a problem when it's not occurring.
Oh well, onwards and upwards....
So I had a day off today and decided to fit the core plug.  Given the tight space available (and as I can't justify a hobby lathe!) I googled a local machine shop and had a couple of dolly's made up as it wasn't possible to easily fit in a socket to hit.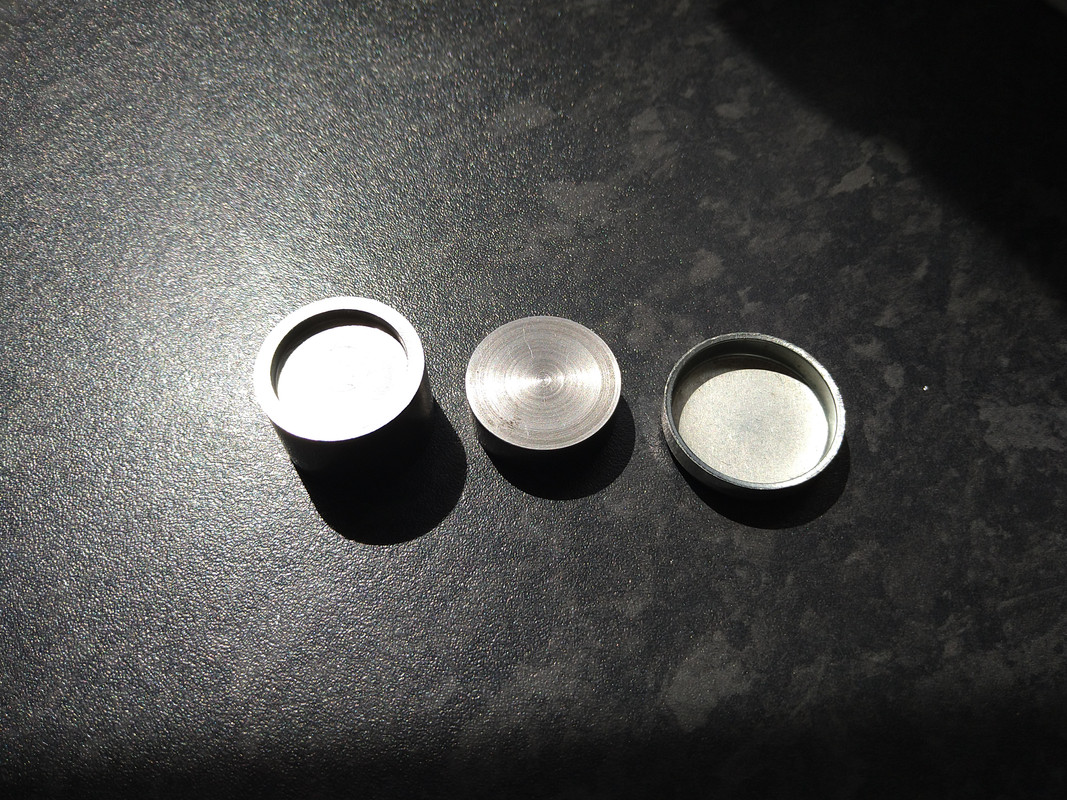 The company made these up for me while I waited - I was expecting to see a length of bar faced off in an old Colchester but they actually did this in a CNC milling machine in front of me.
CNC was just coming in to common use when I did my apprenticeship some 35 years ago (and wasn't something I've ever done) but it was fascinating to see.
I ended up asking for two thicknesses of dolly - 10mm thick and 20mm.  I also asked for a lip to be machined into one side.
These allowed me to fit the core plug this afternoon.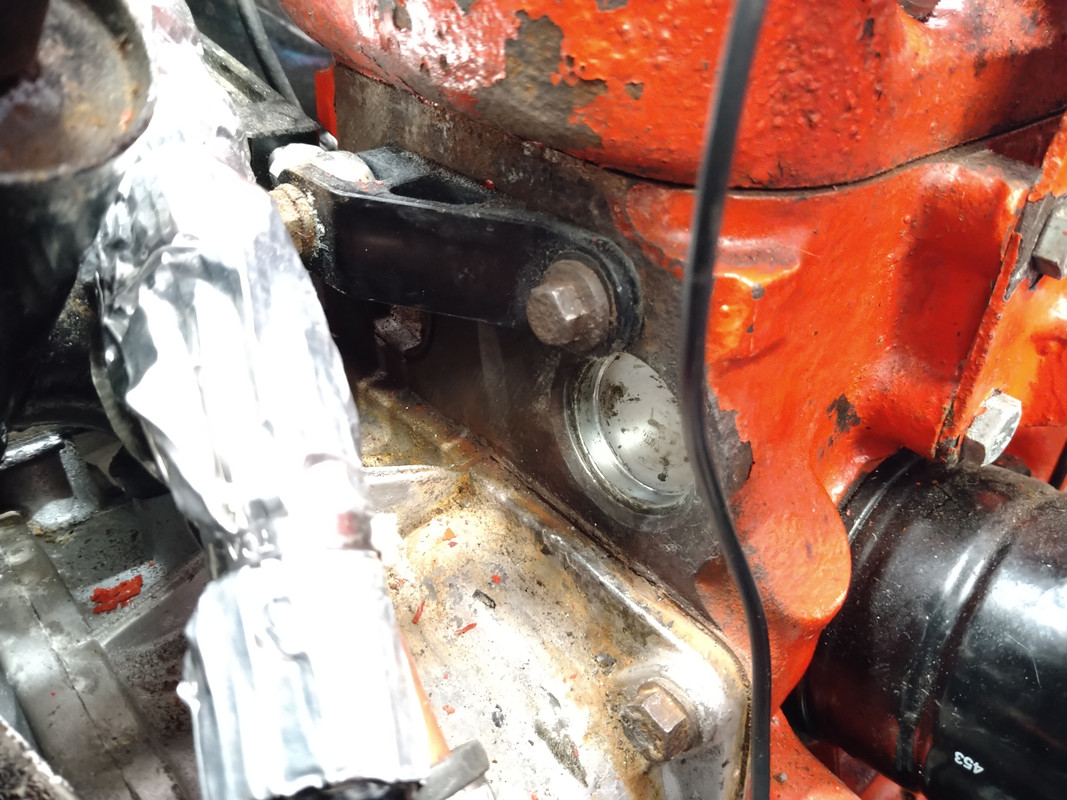 I used instant gasket around the circumference of the plug/hole, but can see from the photograph that the plug isn't quite square - is this going to cause me problems?  Am I going to have to refit this (I do have a second core plug if needed)?
I'm also having second thoughts about trying to better drain the old coolant before refilling with new stuff, as I won't be able to accurately know the strength of the coolant.  I'll still use only water in the meantime, but want to have it correctly mixed on completion.
I've removed the header tank for cleaning (it's pretty grimy inside) with bicarb and vinegar.  But when the core plugs back in I plan to top up with water, hopefully get the car running up to temperature and drain the coolant at the same place.  Doing this a couple of times should get most if not all of the old coolant out.
Following on from Steve's example I've updated my 'to do' board - more broad brush perhaps, history suggests Steve's progress will be much better than mine at crossing off the job list....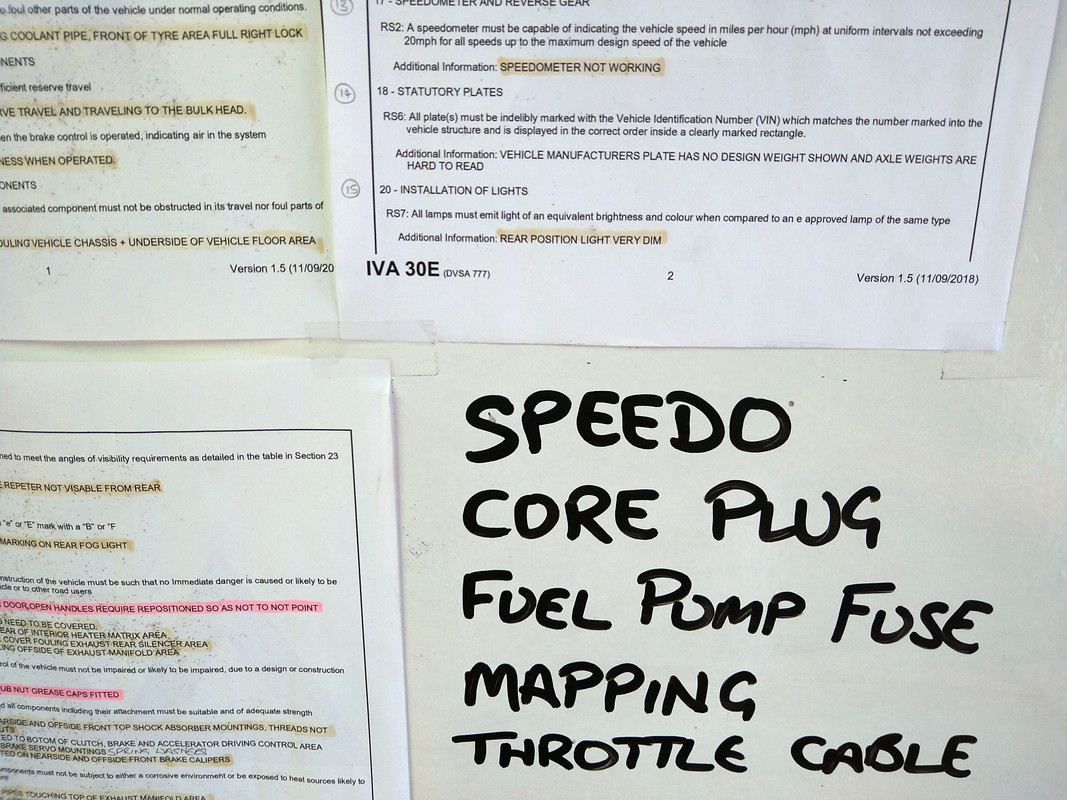 | | |
| --- | --- |
| Pages: 1 | Showing 1 - 10 (10 found out of 10 possible) |