Mini Marcos Mk. 3, CFM 47558 (ZA), Owner: André Krige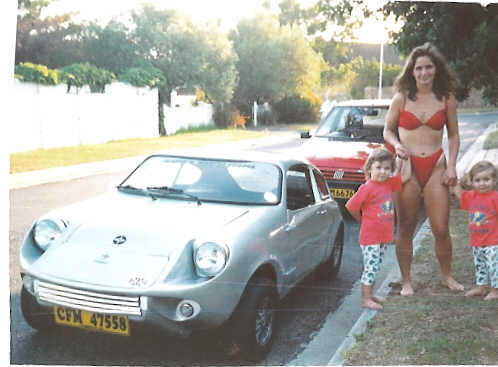 This Brian Raubenheimer Mini Marcos is owned by André Krige in Somerset West, Cape Province. It was featured in the Sunday Times Metro paper in 1996. The photo was kindly sent in by Ian Allbon. If you can't see the car move your eyes to the left and down a bit :)

The car is now under new ownership and registered as CAW 43415.
---
Last updated 13th December, 2015