Mini Marcos Mk. 3, 7003, OYG 300E (GB), Builder: Brian Fox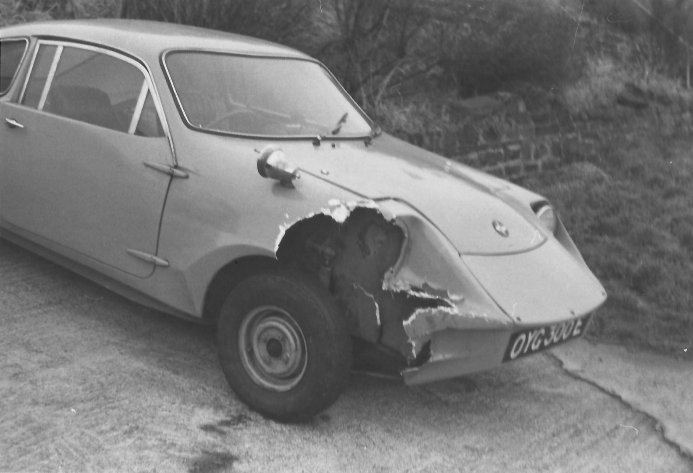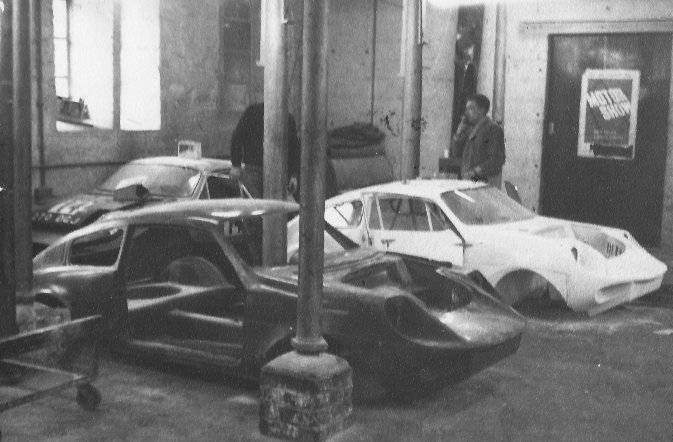 We are grateful to Brian Fox for sending these historic photos. Brian writes: "the shells on the floor are at the factory at Bradford-on-Avon [bottom], the picture of the finished car [middle] was taken the first day on the road and the damage was caused by a head on with a motorcyclist who wanted to use my side of the road. I no longer own the car - in fact I truly don't know where it might be but whilst browsing the internet I found your site and thought that the addition of another Mini Marcos might be of interest."

Brian also kindly scanned the original invoice which you can see here.

We have no record of this car so do not know whether it still exists. Note shell number 7000 (279 DGJ) in the background at Bradford-on-Avon.
---
Last updated 20th March, 2013