Mini Marcos Mk. IV, DH 8350, LAO 607W (GB), Owner: Andy Roberts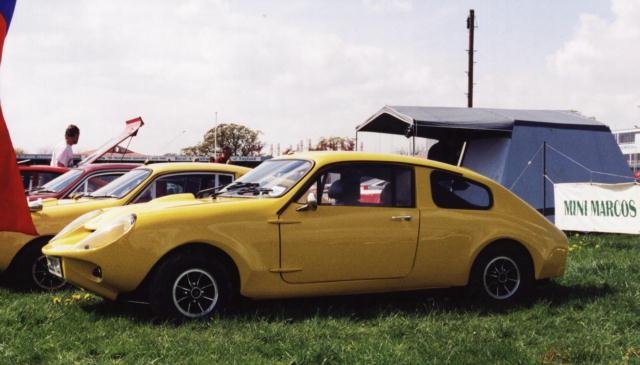 Tim and Dave Evans's twice restored (the second time after someone ran into it) Mini Marcos Mk.IV looking good at a Stoneleigh kit car show. The car was sold to Andy Roberts in September 2002. (photo: T. Evans)

The photos below show the car at the European Kit Car Show at Detling, Kent on 4th April 2004. (photos: R. Porter)

The car was registered as Q262 YUJ but had acquired a new registration by 2012.
---
Last updated 27th May, 2014